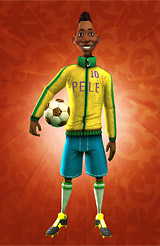 Product Description
You are invited to learn from the greatest of all time at the most fantastic Football Academy of all.

Brightfield Academy is every young football star's dreamland, filled with wild and beautiful environments, over-the-top animation, "out of this world" visual effects, and hilarious characters to interact with. Fulfil your dreams and team up with the world's finest players, such as worldwide football legend, Pelé, and the greatest U.S. player of all time, Mia Hamm.

So pack your bags - it's time to enrol for a curriculum of outrageous matches, insane training drills and non-stop fun at the Academy of Champions.



Key Features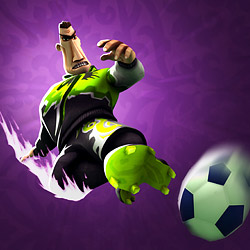 Action-Packed 5-on-5 Party Football
Learn incredible moves that you never thought possible. Pickup-and-play controls make Academy of Champions playable by kids of all ages. Upgrade your skills and buy equipment to become the very best.
Over a dozen mini games in a World of excitement
Take part in easy to play mini-games involving goalkeeping, shooting, passing and tackles. Will you be able to master Brazilian Freestyle juggling with your Wii Balance Board™?
Pelé is your Headmaster
Discover the true value of fair play and respect. The legendary Pelé will guide you on your dream adventure and teach you the skills necessary to compete at the highest level.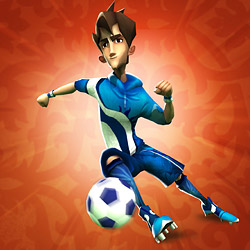 Immersive Story-Driven Experience
Develop your super skills in the imaginative world of Brightfield Academy. Battle your way to the top to defeat the evil Scythemore Academy!
Multiplayer
Have a friend help you out on your adventure or challenge them head-to-head!
Unlock Some Famous Video Game Characters
Take control of the Raving Rabbids®, Sam Fisher, Altair, Rayman© and more who appear... as kids!
Wii MotionPlus™
Brand new peripheral is supported in core gameplay.